The Women's Super League is building its own unique audience, with over 8million people tuning into the women's top flight but not the Premier League in 2022, new research from the Women's Sport Trust has claimed.
The study celebrated another banner year for UK domestic women's sport, with 37.6m watching it in 2022, beating the previous record of 32.9m in 2021.
A total 8.4m viewers watched live WSL football last calendar year but did not see any live Premier League football, according to the visibility report, while 6.8m watched both.
The unique WSL audience also saw a 3.3m year-on-year increase from 2021, when 5.1m people watched the WSL but did not watch the men's top flight.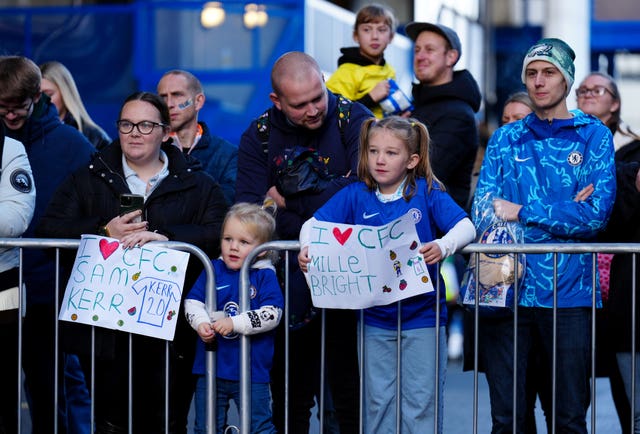 The Trust's latest report appeared to point to a promising trend of women's sport drawing in separate audiences from men's competitions, after 1.8m people watched the women's Euros but did not take in the men's World Cup. 
In addition, 53 per cent of those who watched the Euros and were new to women's sport went on to watch more after England lifted the trophy.
It was not just football that attracted women's sport-specific viewership, according to the study. In cricket, 1.5m exclusively watched the women's Hundred while 4.8m consumed both the men's and women's competitions.
In rugby league, 1.3m watched the women's World Cup matches without also tuning into the men's games.
Overall, the Women's Sport Trust research – with broadcast insight from Futures Sport & Entertainment – uncovered the average viewer in the UK watched eight hours and 44 minutes of women's sport in 2022, a whopping 131 per cent increase on the previous year's figure of three hours and 47 minutes.
Tammy Parlour, the Women's Sport Trust co-founder and chief executive, said: "While previously the focus has been on ensuring that women's sport is visible in broadcast, which remains really important, to ensure the commercial sustainability of women's sport we need to maintain and grow the time that fans are spending consuming women's sport content.
"A big focus for the industry in 2023 should be how to continue to build visibility across all platforms, not just TV, as this will help build connection and habit with women's sport, which in time can then be commercialised."